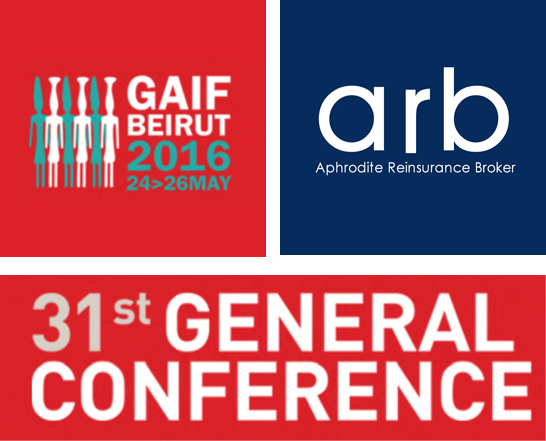 After its remarkable participation and sponsorship of the last GAIF 30th which has been held in Sharm El-Sheikh in 2014… once again arb has the pleasure to announce sponsoring the GAIF 31st, this time in Beirut between 24th and 26th May 2016.

The conference is expected to host around 1,500 participants from several Arab, European an African countries representing the highest levels in the regional and international Insurance and Reinsurance industry.

Ashraf Salam, Chairman of arb restated that: "arb's participation at GAIF is a great opportunity for us to connect with all of our regional clients and counter parts, we scheduled more than a 60 meetings for the 3 days. Again, arb is proving itself as a young dynamic player in the Regional reinsurance sector."

The event will be attended by distinguished members in the insurance and reinsurance industry sectors such as brokers, agents, third party administrators (TPA), loss adjustors, lawyers and insurance.
To learn more about arb please watch arb's corporate video >>